Bio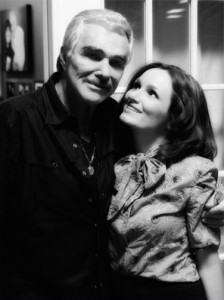 I've wanted to be an actress since the age of 5. I've always had the desire to create characters and present them to an audience. However, the lack of self confidence, self-esteem, and a hefty dose of "real-world" expectations would interfere with my dream of becoming an actress.
I spent a good portion of my life searching for that certain something that was missing--graduating college twice and holding jobs in radio, marketing, retail, and assisted living care.
I never gave acting serious thought before the tragic events of September 11th. That day changed my life forever. I realized then and there that I needed to take a chance on my dream of acting.
Thank God I did!
In late 2002, I began my acting career, stepping on stage for the very first time. Shortly thereafter, I started in film.
Due to family circumstances, I left NYC with my husband and dogs, making my home in Florida.
I discovered the Burt Reynolds Institute for Film & Theatre in 2010 and became a 2011 Burt Reynolds Institute Master Acting Class Graduate under the tutelage of my mentor and teacher, Mr. Burt Reynolds. It is there that I continue to study and hone my skills as a Master Actor.